Benefits of Hiring Movers
Planning to move? You will have to deal with the packing, loading, transporting, and unpacking of all of your belongings. It's a big undertaking, so why go at it alone?
Some people think they will save money if they do everything themselves. However, your move will be a lot easier and probably cheaper too if you hire professional movers. Read on to learn benefits of hiring professional movers.
Cost Efficiency
Using a Hanoi moving company will cost you money upfront. However, hiring movers might be a lot less expensive than doing everything by yourself.
Consider the time you will have to put into the move, and how you could utilize it better. Since this is probably your first move, you might run out of packing supplies, and this will cost you extra. Plus, you won't have access to a range of specialized tools that make moving easy.
Professional movers have all the tools and supplies available at their disposal.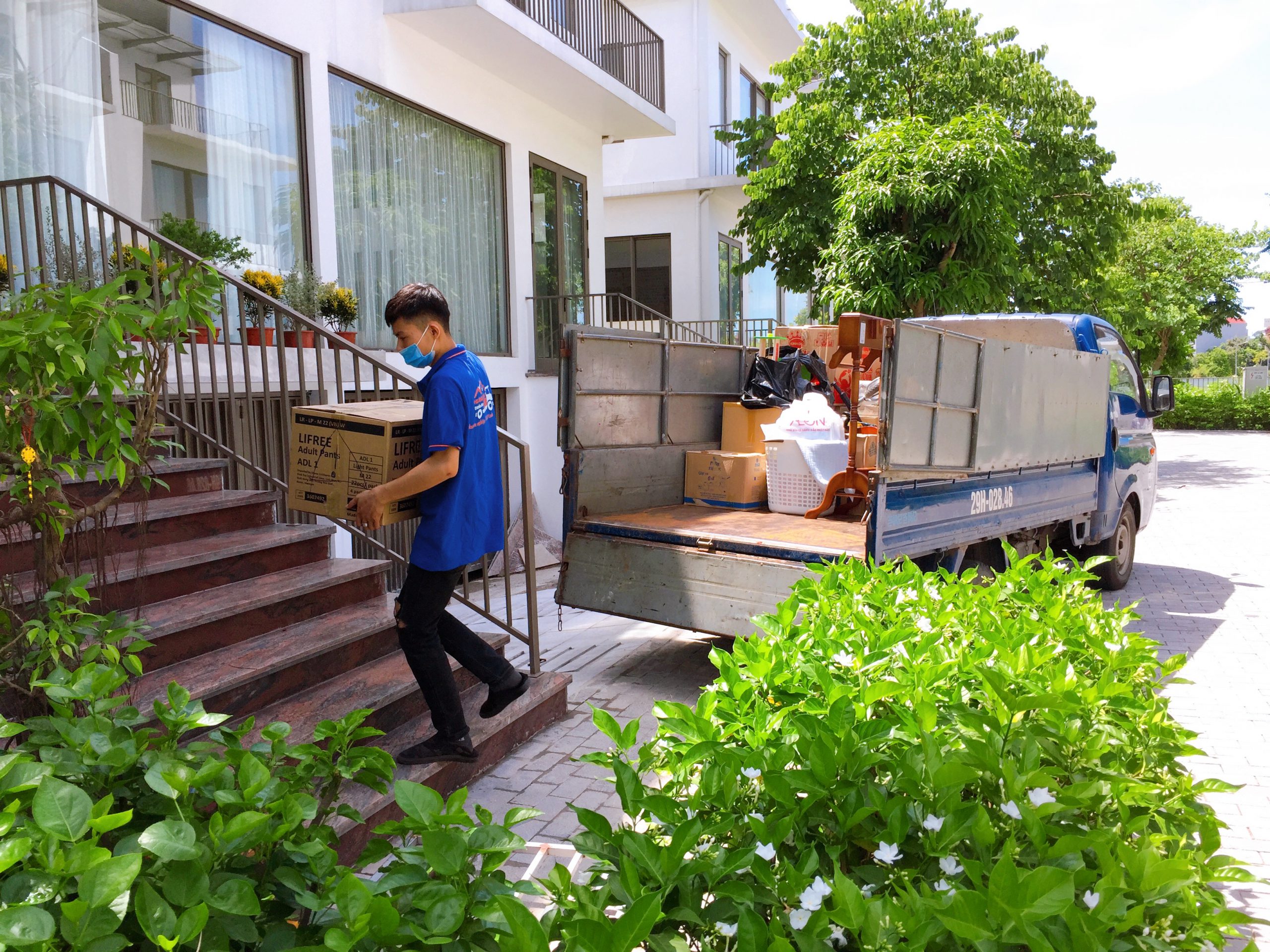 Easier to Plan
When planning your move, there are countless things that can go wrong. You will have to make lots of prior arrangements and somehow also juggle your everyday life as well.
When partnering with a moving company, you can just set the date and time, and they will do the rest. This allows you to plan your life around your move more efficiently and without any last-minute surprises.
Packing
You can't avoid buying packing material for your move. From cardboard boxes to bubble wrap, you will need these supplies to protect your stuff during the move.
Packing material will cost you a lot. If you do the move yourself, this is probably going to be your biggest expense. If you buy all the packing yourself, you might end up spending more than you need to.
Professional movers know how much packing material each item needs, so there won't be any waste. Moreover, your movers will have their own network of suppliers to buy packing material cheaper than you would.
Packing your stuff yourself may take days, but a moving company can pack an entire household in a matter of minutes. Again, efficiency is key here.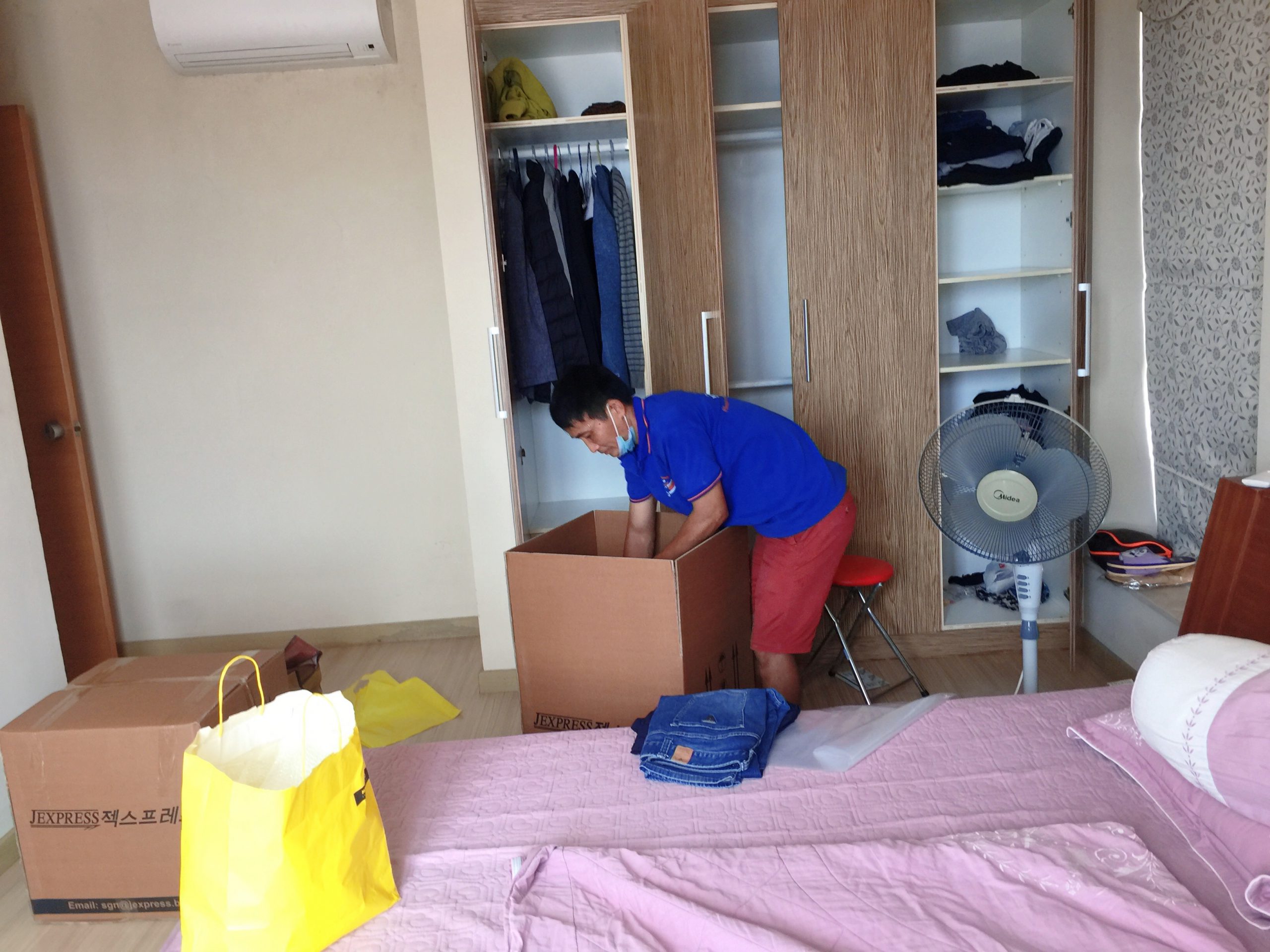 Insurance vs. Accidents
When moving your stuff, anything can happen. Just a brief drop or a sudden jolt can be enough to smash fragile porcelain or ruin an electronics device.
If you move your stuff yourself, you will be liable for every accident that happens. But, if you hire professional movers, they will ensure your belongings in case of an accident.
Keeping your stuff safe is the movers' top priority because accidents will cost them money. That's why they will do their best to prevent damages. In case of breakage, their insurance will cover the cost of replacement.
Easier and Faster
Have you moved a household before? It's really hard to tell how much room each piece of furniture will take up in a truck. Most self-movers end up doing multiple trips for a single household because they lack the experience to move large items without a problem.
There is nothing worse than having to stop your move halfway to rest for the night, with half your stuff in your old house, and the rest in your new one. Professional movers will make sure the move is done and over as quickly as possible.
The Right Tools for the Job
As we've seen above, you will need a number of specialized tools and vehicles for your move. These include at least a truck, a dollie, a ramp, and perhaps a crane for heavy items.
If you plan on doing everything yourself, you will have to rent out all the above, and this will cost you. When you hire professional movers, you don't have to worry about getting all the right equipment in one place at the right time. They will handle everything for you.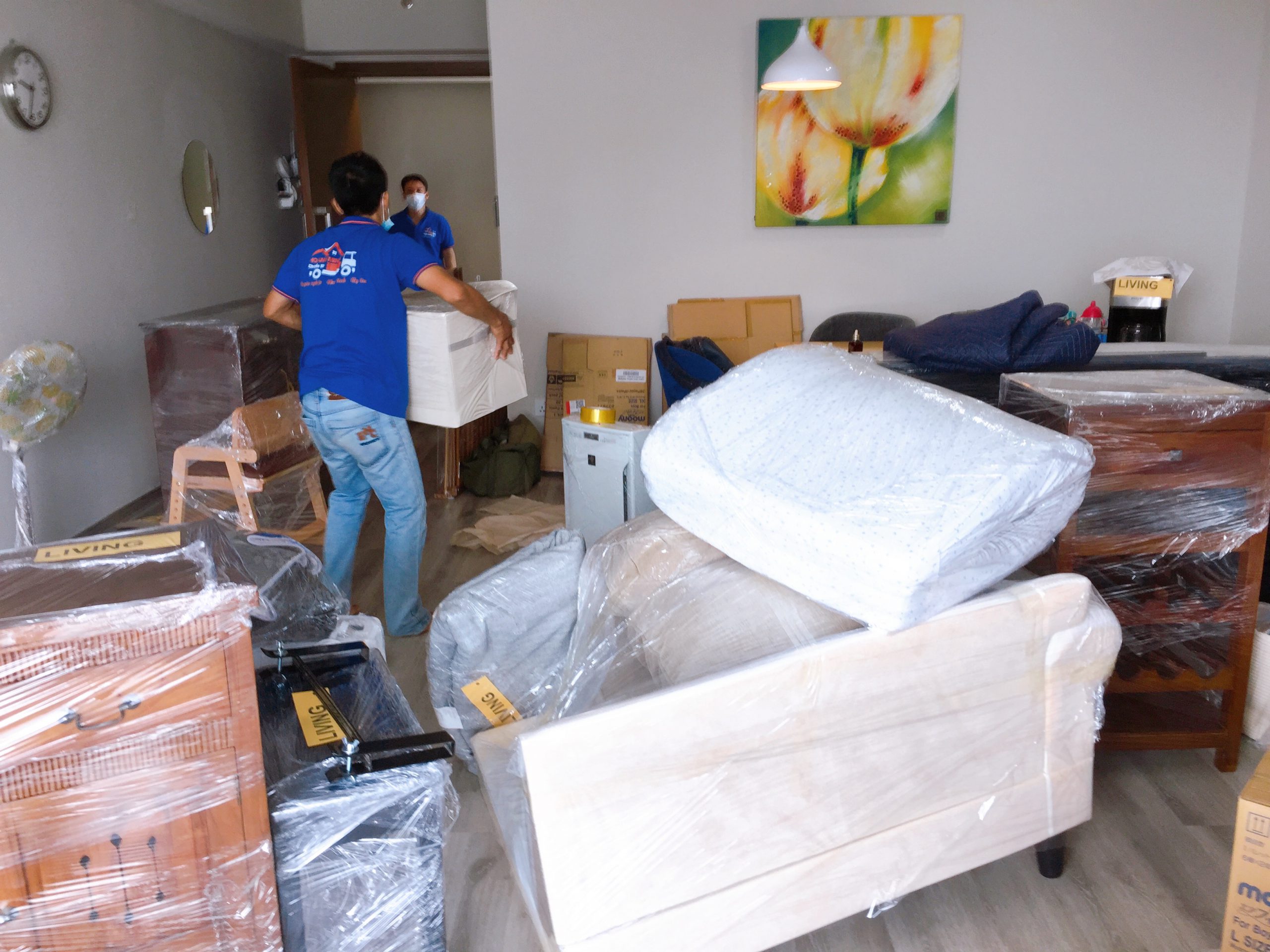 Healthier for You
Lifting and moving large furniture can be bad for your health. Dropped furniture can cause significant injury, including broken toes and ankles. Moreover, just moving heavy stuff around will tax your back and may cause muscle or bone injury due to stress.
Getting help from friends and family may sound like a plan, but these are inexperienced people who too might get injured. Professional movers deal with large items on a daily basis, so it is best to leave the heavy lifting to them.
A Trusted and Experienced Partner
Finally, hiring a professional mover means getting the aid of a trusted and experienced partner. Your mover will label your boxes so nothing is lost, they will help you disassemble and assemble your furniture, and they will make sure your stuff remains intact during the move.
Your mover will also give you tips on how to unpack and help you place every box in its matching room. There is nothing worse than having to dig through unlabeled boxes and shuffle them around after your move.
In the end, hiring a moving company will make the moving experience easier for the whole family.
Looking for Professional Movers? We've Got You Covered
When it's time to move, you can save time, and keep your peace of mind by hiring professional movers.
Whether you are moving across the street or across the country, Hanoi Packers and Movers has got you covered.
Come on in and start preparing your next move with zero hassle!
To enquire about any of our services, please call us
 Hotline/ Whatsapp/ zalo: 0915825589
CÔNG TY VẬN TẢI HOÀNG MINH (HANOI PACKERS AND MOVERS)
MST: 0108594599
Hotline: 0963110874; 0903200947
Zalo: 0903200947; 0915825589
Whatsapp: 0915825589
Kakao Talk id: nancyngan
Email: hanoimovingservice@gmail.com
www.chuyennhahoangminh.com
+ Văn phòng Hà Nội: 9/39 Thông Phong – Quốc Tử Giám – Đống Đa – Hà Nội
+ Văn phòng đại diện Đà Nẵng: 16 Lý Thường Kiệt, Quận Hải Châu, Tp Đà Nẵng
+ Văn phòng đại diện Hồ Chí Minh: 101 Đường Cù Lao, P. 2, Q. Phú Nhuận, TP. HCM