How to pack for a move
Packing to move might just be the most time consuming part of the whole process. Our best packing tips for moving are all about cutting corners so that you can save yourself time while still making sure that your belongings are protected. With that in mind, here are the packing hacks for home moving Hanoi you need to know for a smoother move.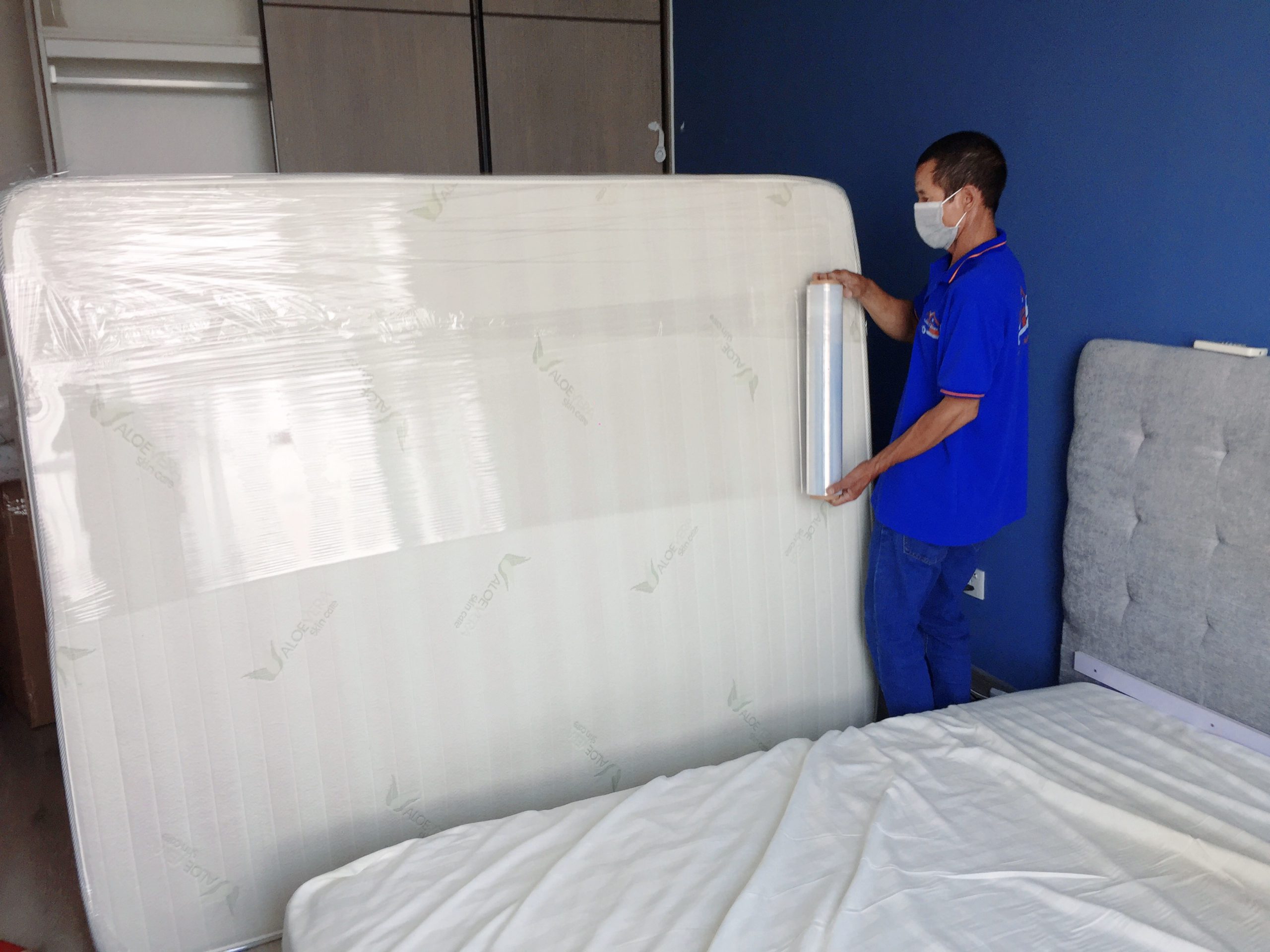 Leave your clothes on the hanger. Keep clothes on their hangers and either group them up and wrap them in large garbage bags or hang them in a wardrobe box.
Put your linens, towels, and other soft items to use. Wrap up breakables like glasses or perfume bottles in socks for serious padding, and use linens and towels to provide cushioning for fragile, difficult to wrap items like lamps and vases. In the kitchen, use dish towels to securely wrap up knives and other sharp objects, securing them on there with a rubber band.
Use pots to hold small items. Instead of wasting additional boxes for small kitchen items like spices and gadgets, fill up your large pots and other sealable containers with them. You'll save a ton of space.
Don't empty out your dresser drawers. Take the drawers out of the dresser, leave the items in there, and secure them by wrapping up the drawer in plastic wrap. If it's not too heavy, you can leave the drawers in the dresser and just wrap up the dresser itself in plastic wrap.
Wrap a small bit of plastic wrap around things that might spill. Prevent spills in transit by using plastic wrap to secure the lids of things like soap, shampoo, cleaning supplies, and other items you don't want poured out all over your things.
Pack your suitcases. You can get away with packing a lot of heavy things in suitcases since their wheels make them easy to move. Use suitcases to pack things that aren't so easily transported in boxes, such as books and heavy serving dishes.
Color code boxes. Save time with your box labeling by picking up a sheet of different colored stickers and assigning each color a room. That way, you'll be able to identify what needs to go where super quickly, and you won't have to hunt for the marker every single time you seal up a box.
Take pictures of box contents. Snap a quick pic of the inside of boxes after they're packed in case you need to jog your memory later about what's where. While you won't be able to capture every item in the shot, it should help you get a general idea of what you'll find in each box.
Take a picture of the back of your TV. It can be difficult to remember where all those wires go. While your TV is still plugged in, take a picture of the back of it so you'll remember how to set it back up later.
Put together a moving essentials bag. Pack a small duffle bag or suitcase with the items you'll need access to during your move and right after you've arrived at your new place, such as important documents, medications, chargers, basic toiletries, a couple changes of clothes, etc.
We're ready and prepared to make your upcoming moving day an enjoyable experience.
BOOK YOUR REMOVAL, MOVING
To enquire about any of our services, please call us Hotline/ Whatsapp/ zalo: 0915825589