The best Home Relocation Service, Movers in Hanoi
Do you need moving help? If so you've come to the right place.
Why Choose Hanoi Packers Movers?
There's no need to break your back while moving to your new home. With the help of professional laborers, they can do all of the loading and unloading for you. Using the labor tool above you can find moving help with Hanoi Packers and Movers.
Simply rent a truck for the day of the move. You can pack all of your belongings yourself or find Hanoi Packers and Movers – offers packing services. On the day of the move, the scheduled labor professionals will load or unload your truck, carry all your packed items to the new house or condo.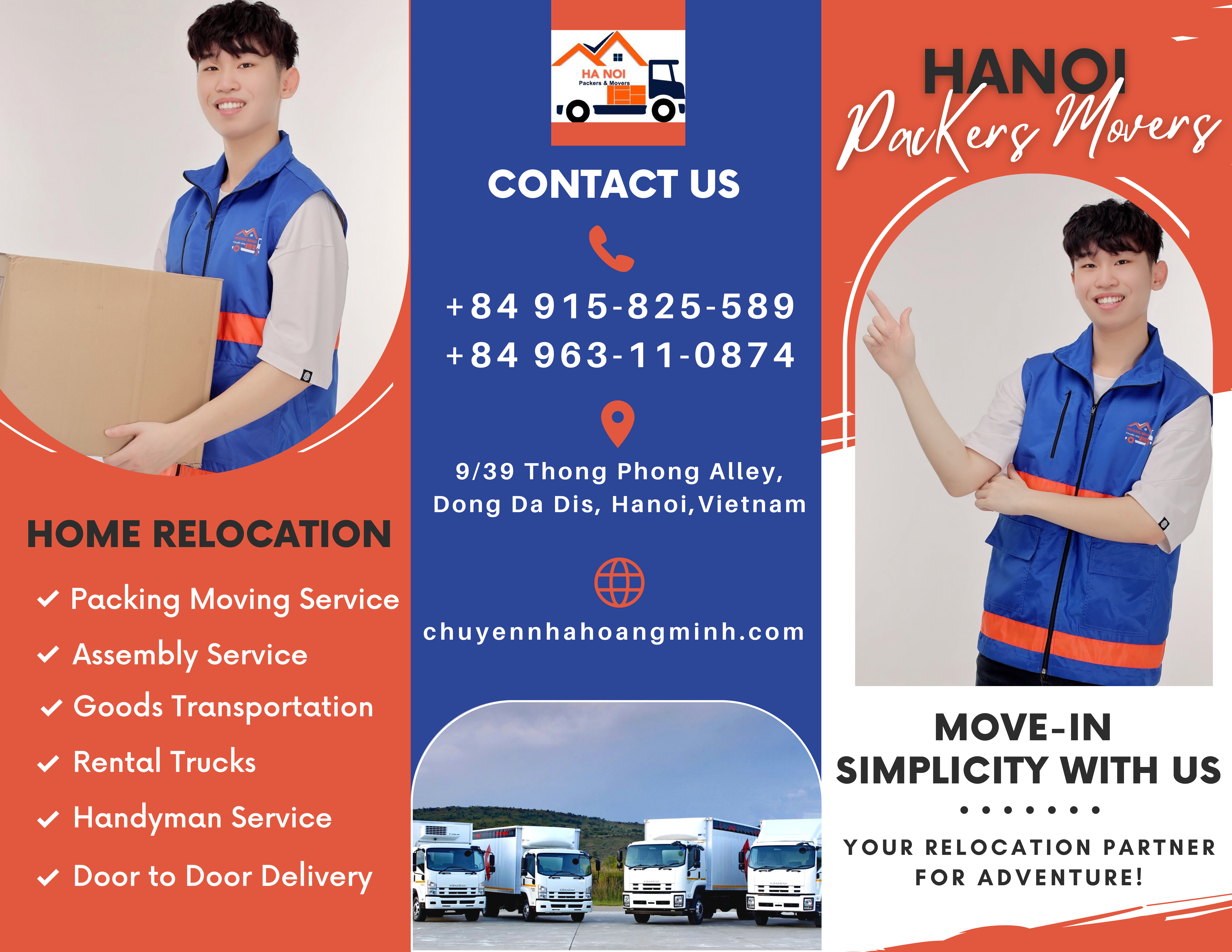 Home Relocation Service 
What exactly do full-service movers do?
Simply put, full-service movers will do everything associated with your move. This includes:
Supplying all packing materials and supplies. No need to make endless trips to the store for boxes, packing tape, paper, and bubble wrap. Full-service movers will supply everything that your move requires, including shipping supplies like furniture blankets
Packing up your belongings. Packing service is one of the most difficult and time-consuming parts of moving, but it doesn't have to be. Full-service movers will pack up your entire house for you with trained packers who can get your belongings safely boxed up in a fraction of the time it might take you to do it yourself. They'll also be able to expertly and securely pack up fragile and valuable items, such as glass and artwork.
Furniture disassembly. Full-service movers will make sure all of your large, unwieldy, and/or heavy furniture makes it to your final destination intact. Part of this includes partial or full-disassembly of furniture as required (and reassembly when the time comes).  
Truck loading and unloading. Leave the heavy lifting to the pros. After packing up your home, full-service movers will load everything safely onto the truck, including any appliances that you're bringing along with you. When you arrive at your new home, they'll unload the truck as well.
Transporting your belongings. Whether you're moving across Hanoi city or across Vietnam, full-service movers will drive your belongings there for you. You'll be provided with a delivery window for when your stuff will arrive so that all you have to focus on is getting yourself there to accept the shipment.
Unpacking. Full-service movers don't just pack up your home—they can unpack for you, too. While you focus on other tasks associated with settling in, your movers will make sure that everything goes where it's supposed to. You provide guidance, and they'll handle the task itself.
Disposal of packing materials. A move can leave you with dozens (or hundreds!) of cardboard boxes that need to be recycled, as well as other materials that need to be properly disposed of—from plastic wrap. Your full-service movers can make sure everything gets disposed of in the correct way and will completely take care of the mess that you're left with after all your belongings are unboxed.
Basically, if it's part of a move, your full-service movers can take care of it for you. You'll work with the professional movers that you hire to figure out an exact plan as well as what tasks you'd like them to handle.
1. Tell us about your move
Where, when, and what are you moving to?
2. Receive free competitive moving quotes
Professional movers will provide free moving quotes
3. Compare, select, and Move
Compare quotes, select the best mover, and Move with Hanoi Movers
We Provide Home Relocation and Moving Service:
 1. Home/ Office Relocation in Hanoi & across Vietnam.
 2. Packing, Moving and Unpacking service
 3. Door to Door Delivery, Motorbike Shipping Nationwide in Vietnam
 4. Freight Transport in Hanoi and Nationwide
 5. Goods Transportation, Bulk Shipping Service in Hanoi, Vietnam 
 6. Shipping Nationwide in Vietnam
 5. Handymen services: carrying, moving, appliances installation, Dismantling and Assembly service (Cabinet, air-con, wardrobe, desk, shelves, etc), etc
 6. Pest control service: Preventing and eliminating all harmful insects: Termites, mosquitoes, flies, cockroaches, ants, etc
 7. Cleaning service: experts in end-of-lease cleaning; dry-cleaning Sofa, curtain, carpet, etc.
Moving? Take a load off and let us handle it. Less stress = happier you. Hanoi Movers Moving Company is here for all your moving needs! Our job is to make your move easy. No move too big or small!