COMMERCIAL & OFFICE MOVING SERVICE
Trust in Hanoi Movers for Office Moving
We understand that a successful business move is more than moving office items from one location to another. You require office moving services that will allow for minimal disruption and efficient packing, processing, and technical support throughout the move.
Planning an office move can be overwhelming. From disassembly to reassembly, there is an endless number of steps that must be completed, and any delays in the process cost the company money. With the support of Hanoi Movers' s office relocation services, you'll experience an efficient, successful move with minimal-to-no downtime. We have the professional expertise and equipment required to tackle all your moving needs.
Local office Moving Services
Moving Van and Crew
Packing and Unpacking
Dismantling and assembly office furniture
Home Electronics & Office Equipment Disassembly/Assembly
TV, Appliance Disconnect/Reconnect
Furniture & Office Equipment Protection
Moving Equipment
Crew Leadership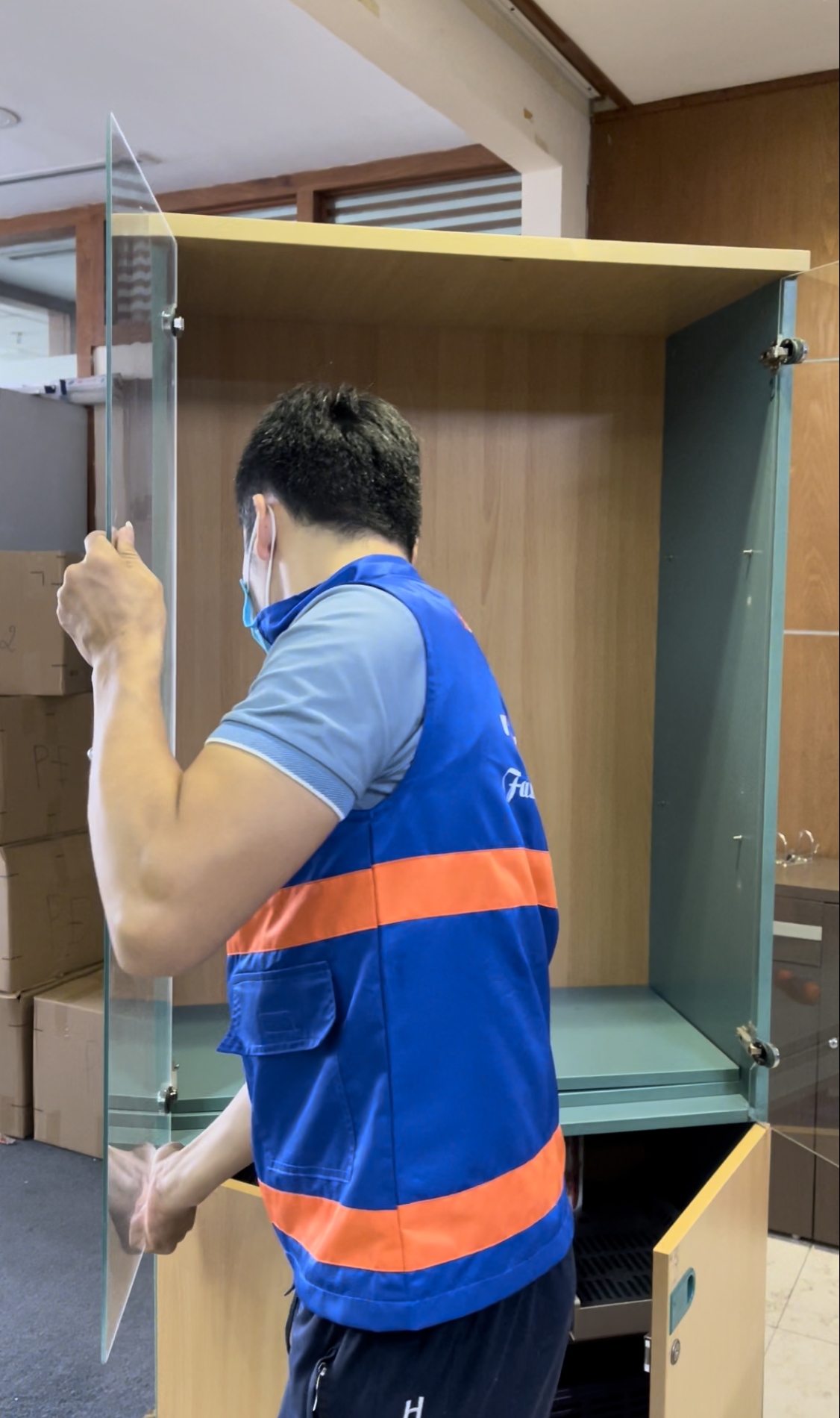 Packing and Unpacking Service
Our trained and experienced packing crews can assist with packing and unpacking during your local move. Packing and unpacking for a move is the most time consuming and tedious task. Hanoi Movers can pack as little or as much as you need for your move, whether it is packing your entire residence or select items, the Hanoi Movers team can assist with the right equipment and materials to handle the job right.
Once all your items have been delivered into your new home, the task of unpacking items out of boxes becomes reality. Our packing crews can also assist with unpacking items and removing the packing material from your home. Let us help you take the hassle out of packing and unpacking your home with our professional packing service, it's worth it!
Home Electronics & Office Equipment Disassembly/Assembly
Our team can disassemble and set up your wall or stand mounted entertainment system, as well as disconnect and reconnect your personal computer
TV Disconnect/Reconnect
Our service teams can disconnect and remove wall hanging televisions in the old residence and reinstall and hang televisions in the new home upon delivery.
Appliance Disconnect/Reconnect
We can arrange for an appliance technician to professionally prepare your appliances (washer, dryer, refrigerators with ice makers, etc.) for transportation during the move. These services are also available in your new home where we can arrange for hook up and testing to ensure that everything is working properly and ready.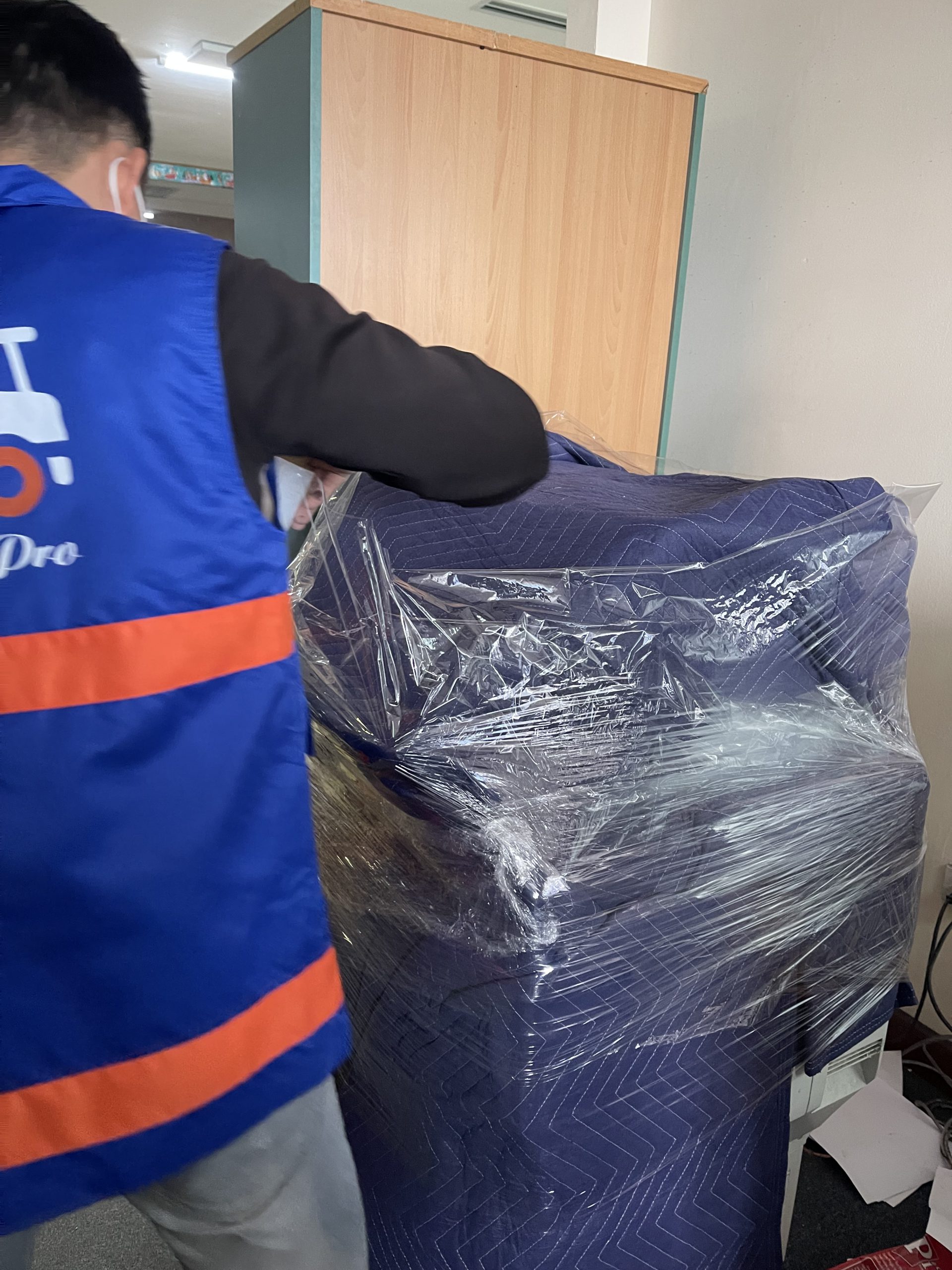 Dismantling and Assembly Office Furniture
Moving a facility means moving a lot of furniture: tables, chairs, filing cabinets, drawers – the list goes on.  As your business grows, so does the number of stationary packaged items you have to assemble.  Arranging an office floor may sound daunting, but that's where Hanoi Movers can help.  Our office furniture service leaves you time and space to focus on more important matters. You will have to work less and have more time to spend on the important issues of the business
Office Furniture & Office Equipment Protection
After dismantling furniture, all parts of furniture & office equipment will be packed by the right packing materials such as shrink wrap, carton sheet, moving blanket, bubble wrap. Peace of mind during the moving process is important, we do everything we can to deliver a stress and hassle-free relocation experience.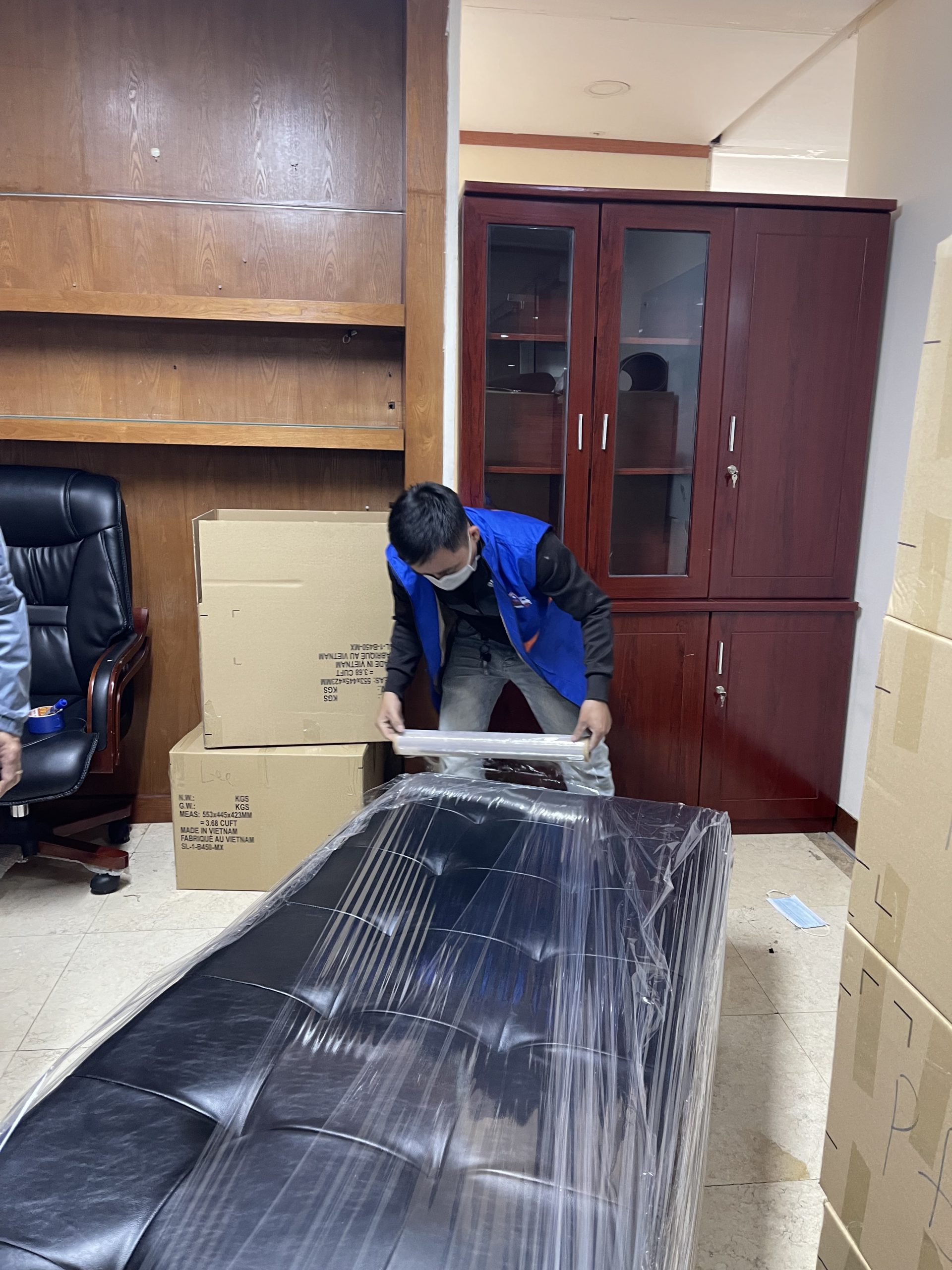 Our Commitment As Your Office Moving Partner
Accountability means superior quality service. It means taking care of your house moving and office relocation from origin to destination. It means dedicated people working their hardest to keep you satisfied. Everyone at Hanoi Packers Movers is accountable to you, every step of the way. That is our commitment.
HANOI PACKERS MOVERS (CHUYỂN NHÀ HOÀNG MINH)
MST: 0108594599
Hotline: 0963110874
Zalo: 0903200947;
Whatsapp: 0915825589
Email: hanoimovingservice@gmail.com
www.chuyennhahoangminh.com
+ Văn phòng Hà Nội/ Hanoi Sale Office Address: Toà nhà Talico Building, Số 22 Hồ Giám, Quận Đống Đa, Hà Nội
+ Văn phòng Đại diện Đà Nẵng/ Danang Rep Office Address: 34 Nam Trân, Hòa Minh, Liên Chiểu, Tp Đà Nẵng
+ Văn phòng Đại điện tại Nha Trang/ Nha Trang Rep Office Address: Hương Điền, P. Phước Hải, Tp Nha Trang, Khánh Hòa
+ Văn phòng Đại diện Hồ Chí Minh/ Ho Chi Minh Rep Office Address: 54/5Y Tam Đông 3, Thới Tam Thôn, Hóc Môn, TP. HCM