LOCAL MOVE, MOVING, AND PACKING SERVICE IN HANOI
Hanoi Packers and Movers – your preferred professional packing and moving company for homes and offices. We ensure that your belongings are packed and moved quickly and safely
What are you looking for? Small Move or a big move?
Hanoi Movers Can help ease the burden of moving any distance, long or short. We can customize your personal moving plan to handle as much as you need. From full service moving to pack& storage options, Hanoi Movers will serve as your trusted guide through the entire process
We specialize in offering house moving services to our broad range of clientele based in Hanoi and Vietnam. We have assisted our clients with room moving, condo moving and landed property moving services. Our team of movers is passionate to help you with your relocation, and we are readily equipped with all the necessary tools and equipment to facilitate the relocation and move of your valuable luggage and items.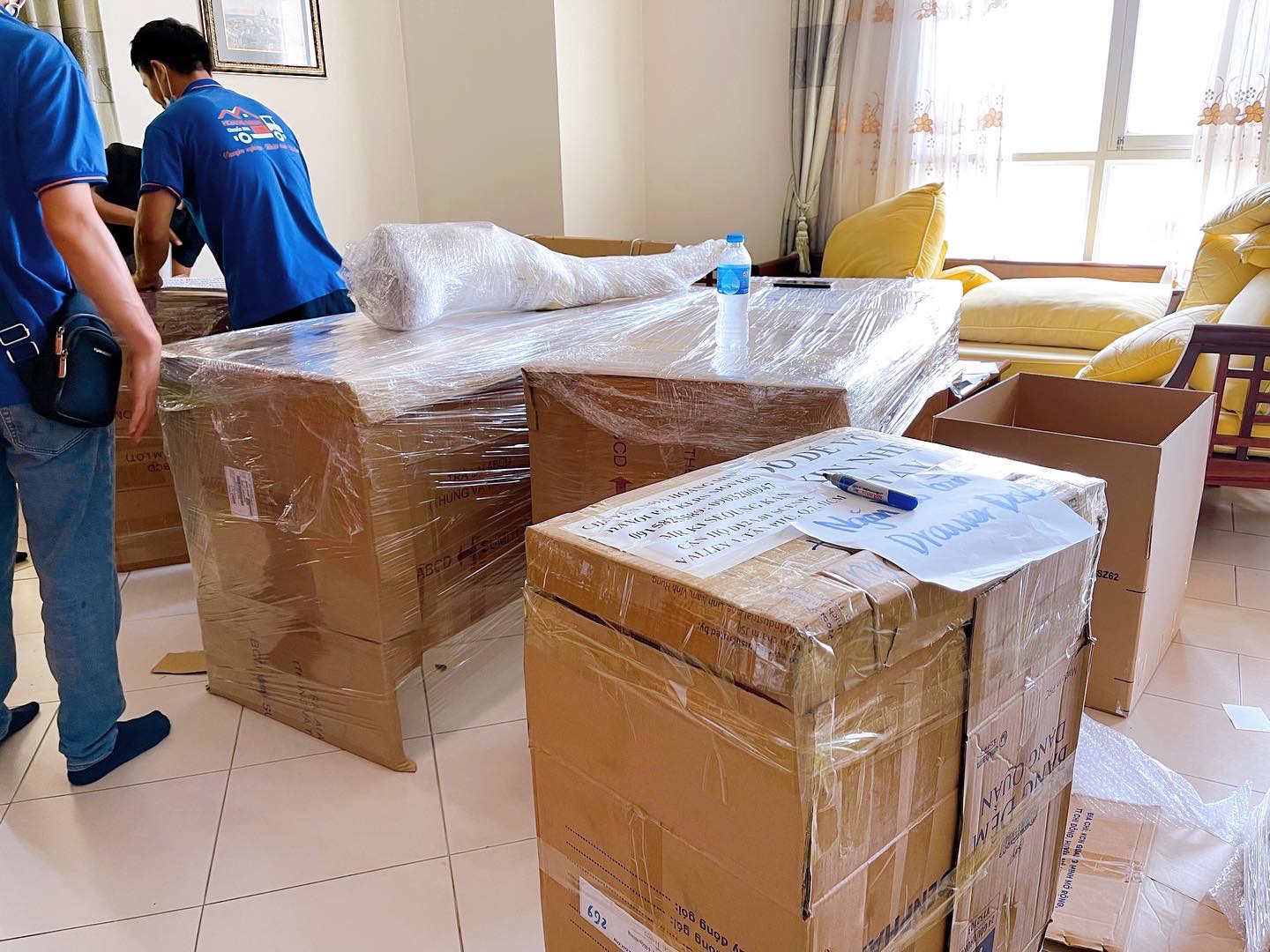 Ordering Process
Hanoi Movers have a simple process and workflow to follow to ensure the detailed information and orders are secured
REQUIREMENT GATHERING
Perform information gathering from customer requirements with below detail, such as moving date, address, properties type (Lift or Non-Lift), inventory list, and special items moving or handyman
CONFIRM SCOPE
Proposed the solution and recommendation based on the information that was captured. We will highlight the detailed scope of works and resources supplied in our quotation such as lorry size, number of movers, deliverable, a total of wrapping items, dismantle and assemble, or any ad-hoc services
DEPOSIT
Deposit is collected via cash or bank transfer to secure the moving date and resources. This help to form a mutual agreement of the moving services that avoid any parties situated in the unfair condition
SCHEDULE YOUR MOVE
Our resources will show up on the actual moving date to perform the moving services. Kindly go through our checklist to ensure all the items are securely moved and nothing is left behind
SERVICE STARTED 
Our Movers pack well household belongings; Load; transport items to destination and unload the truck, move all moving items inside new house or apartment, and furniture placement. Unpacking and re-arranging service; trash removal service is upon request.
FEEDBACKS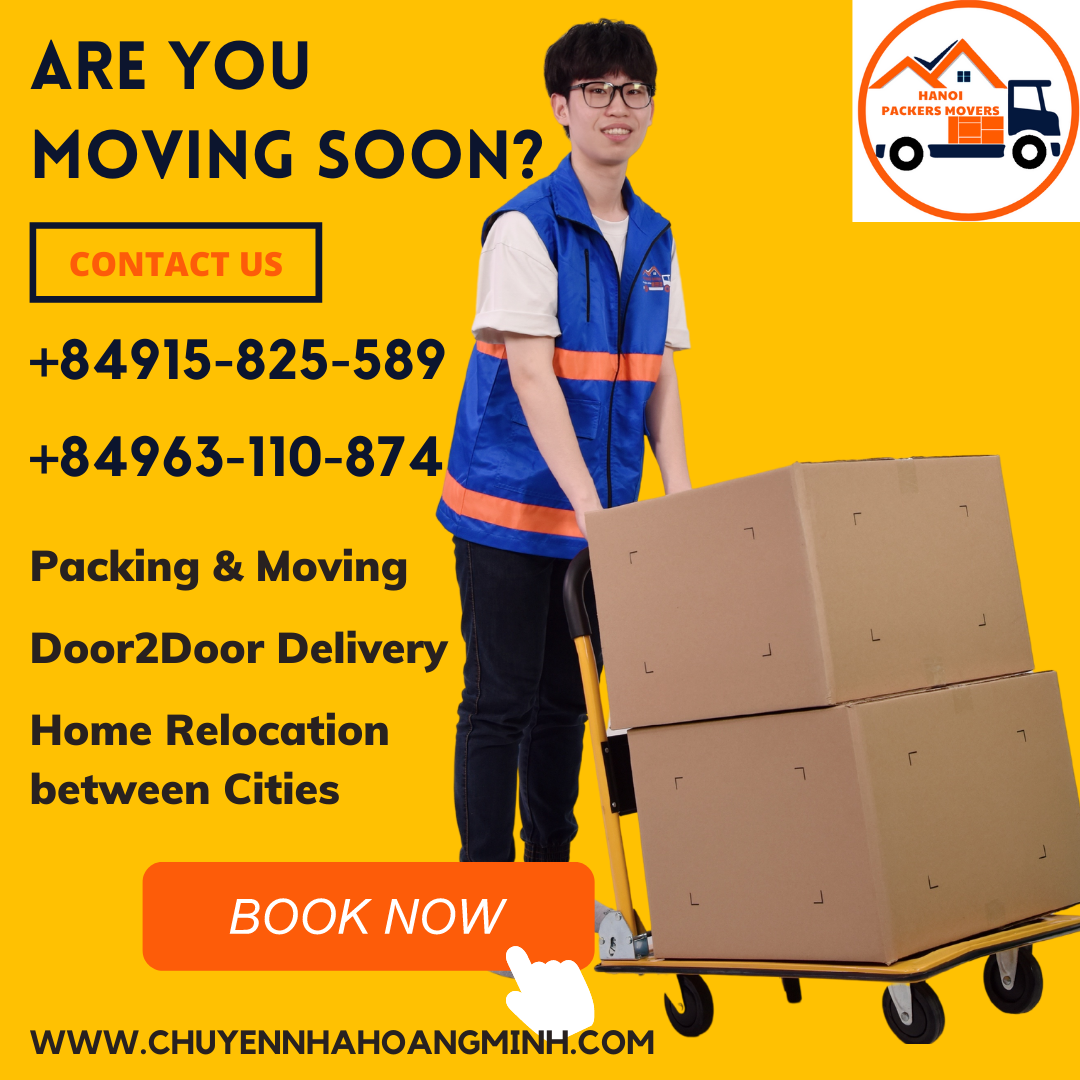 What Service Do Hanoi Packers Movers Provide?
Packing, Moving, Unpacking, and re-arranging Service in Hanoi city: landed house relocation, condo relocation, office relocation, 
House Moving, Home Relocation service, Office Moving, Residental Moving within Hanoi
Long-Distance Move, Home relocation between cities; Moving from Hanoi to Bac Ninh, Moving From Hanoi to Halong Bay; Moving to Hue; Moving to Danang, Moving to Hoi An, House Moving to Nha Trang, Moving to Ho Chi Minh City, Dong Nai, Vung tau, etc
Shipping Company provides Door to Door Delivery Service in Vietnam
Car shipping by cage truck, Motorbike shipping by truck or train.
Furniture Delivery
Single or Multiple Items to move
Disposal service
Storage Service
Manpower to help you carry
Dismantling and Reassembling, Assembling Furniture, Treadmills, Deskbikes, TV Installation, Removing & Hanging Pictures 
Wrapping of items
Rental trucks
Deep Cleaning Service, end-of-lease cleaning service
Sofa Dry cleaning, Carpet cleaning, etc
Pest control service
Home Appliances Repairing
What's Included in a Full-Service Move?
FULL PACKING & MOVING PACKAGE:
Packing and Wrapping Service
Dismantle Furniture
Load all items into the truck
Transfer all items from the current house to the new house by suitable truck
Unload all items from the truck
Unpacking and Re-arranging all your items in the new house
Assemble Furniture
PARTIAL PACKING & MOVING PACKAGE
Dismantle Furniture
Packing and Wrapping Service
Wrapping the furniture and big, heavy household appliance items.
Load all items into the truck
Transfer all items from the current house to the new house
Unload all items from the truck
Assemble Furniture
Arrange all furniture and heavy household items in the designated room
PARTIAL WRAPPING & MOVING PACKAGE
Dismantle Furniture
Wrapping Service (Wrapping the furniture and big, heavy household appliance items)
Load all items into the truck
Transfer all items from the current house to the new house
Unload all items from the truck
Assemble Furniture
Arrange all furniture and heavy household items in the designated room
MOVING PACKAGE
Handymen carrying and loading all items into the truck
Transfer all items from the current house to the new house by truck
Unloading all items from the truck
Carrying all items into the new house/ apartment
5. Rental truck & Driver