Are you moving soon? Hanoi Packers Movers make your move stress-free
A good removal company will not only help you relocate but also guide you throughout the relocation process. If you have not experienced relocating before, it is better to leave it to professionals. When you are moving to a whole new place, you already have a lot going on in your mind and might not want to add up your worries about figuring out the know-how of relocation. Well, that is where our removal company lends a helping hand and ensures you a hassle-free relocation experience. We take away all your worries and seek to provide the best services one can ask for.
If you're looking for a reliable moving company you can trust to handle your upcoming move, Hanoi Packers Movers is here to serve you. Our team understands how stressful the moving process can be and how important it is that your belongings arrive safely and on time. From the moment you call us, you'll notice that our #1 focus is on our customers. We're here to cater to all your household and residential moving needs, so your move is as stress-free as possible. Even if you find yourself facing a last-minute move, give us a call! We will do our best to accommodate you. Hanoi Packers Movers provides free quotes based on the items you are moving, and the estimated travel time required. Our transparent pricing ensures you know the final cost before – not after – your move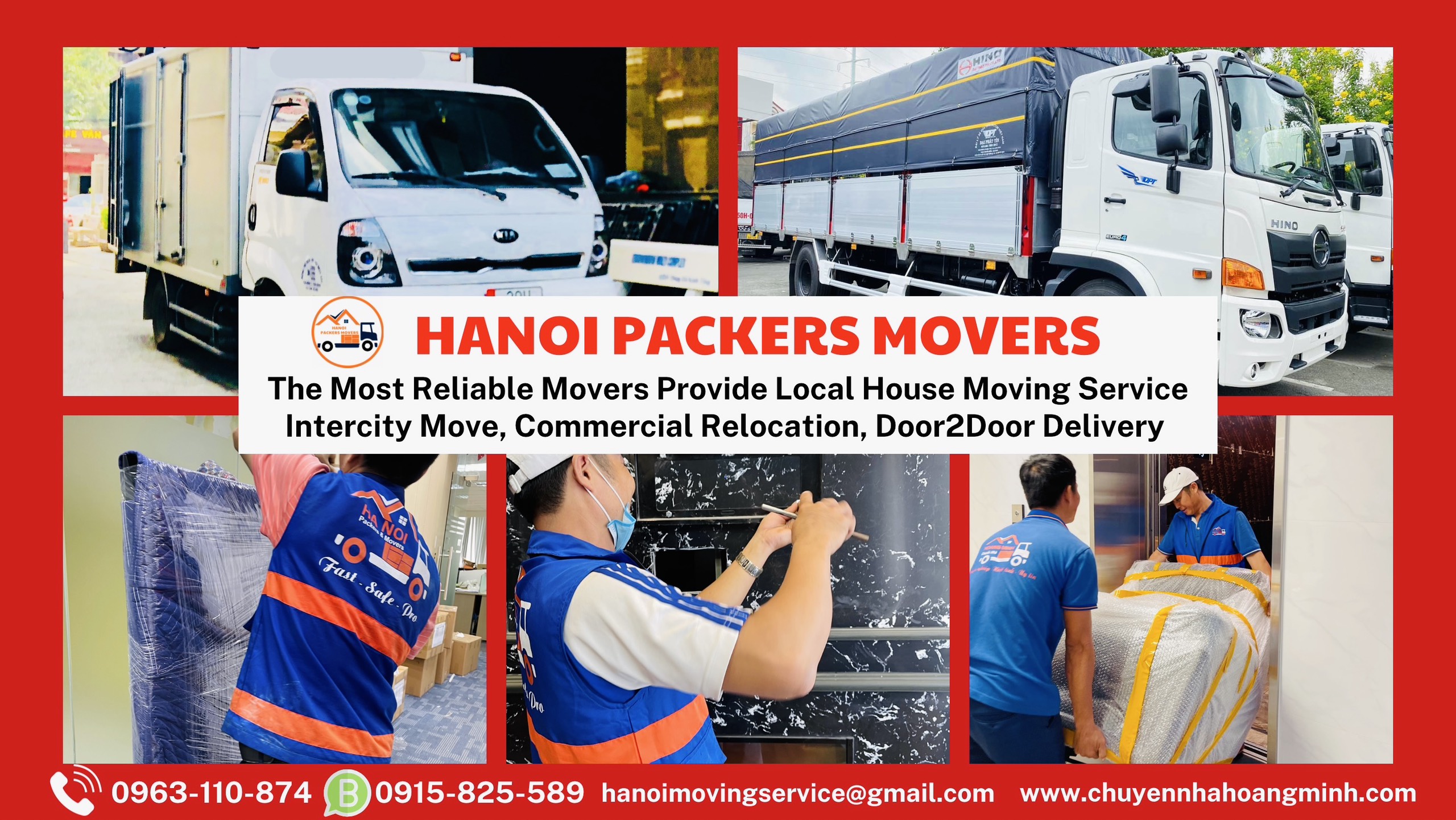 CUSTOMIZED MOVES
Hanoi Packers Movers will tailor the move according to your needs and specifications. Upon request, we can fully pack and unpack for you, provide boxes and packing materials, and do anything else that you need to ensure a stress-free moving day.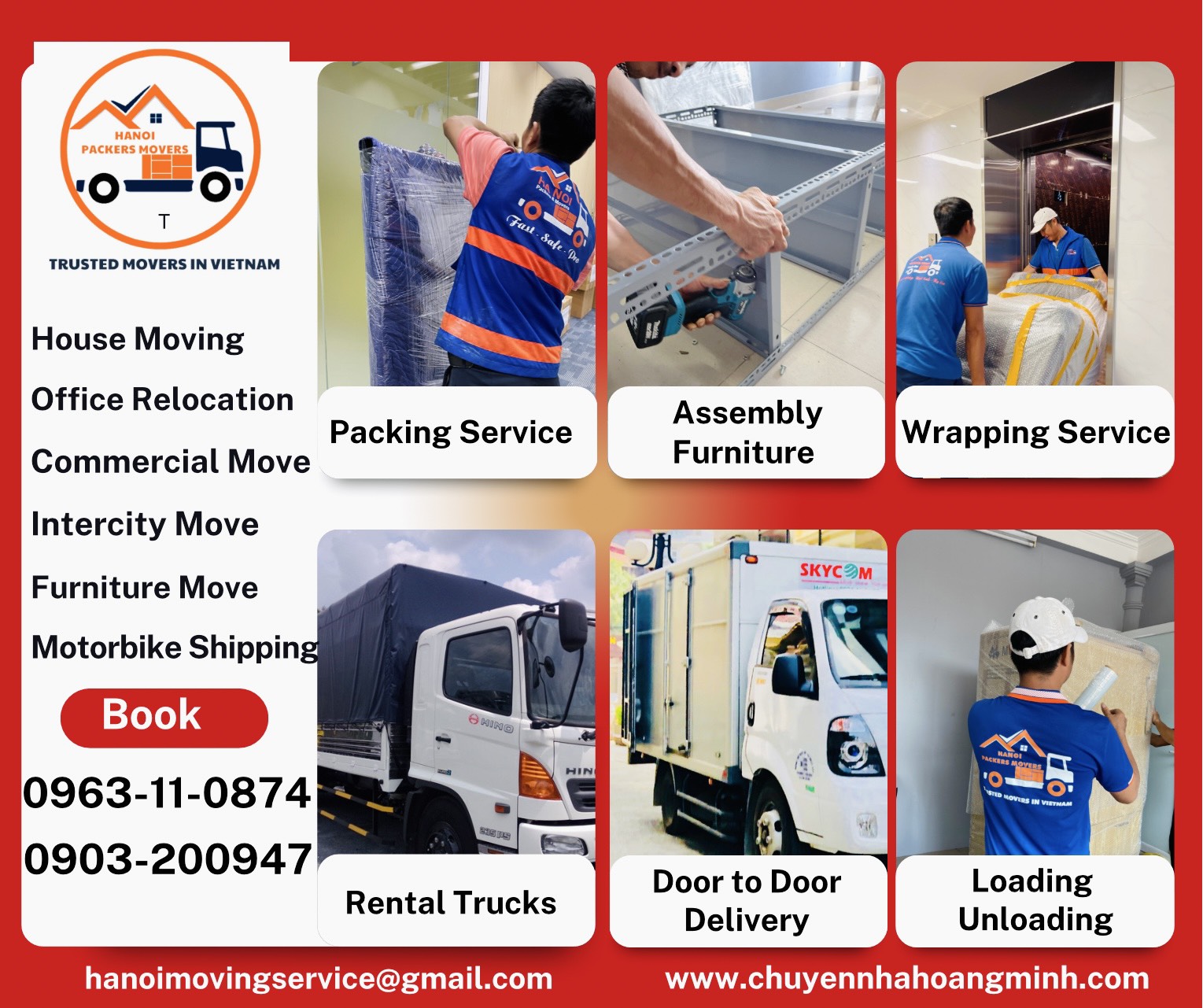 TRY OUR MOVING SERVICE!
Hanoi Packers Movers – the best moving company provide domestic moving solution, local house moving service the
Home and Office Relocation
Full or portion of Office/ Store/ Spa / Restaurant Relocation
Furniture Removal
Handymen and Trucks
Packing and wrapping Service
Loading & Unloading Service
Door to Door Delivery
Long Distance Move between cities in Vietnam
Furniture Dismantling and Assembly
Household Electronics Installation
Home setup and unpacking services
Short-term storage
End-of-lease & Move-in cleaning service
PACKING AND UNPACKING
Even if you live in a small apartment, getting everything boxed and ready for moving day takes considerable effort. If you're running out of time or unsure of the best strategy for tackling this part of the moving process, give our team a call. Hanoi Packers Movers offers full- and partial-packing solutions to make your life easier during this transition. We'll bring premium boxes and other packing supplies to your home and carefully wrap your belongings for you. When we drop off your load, we can also help with unboxing your items, so you don't spend weeks living in a sea of unopened boxes.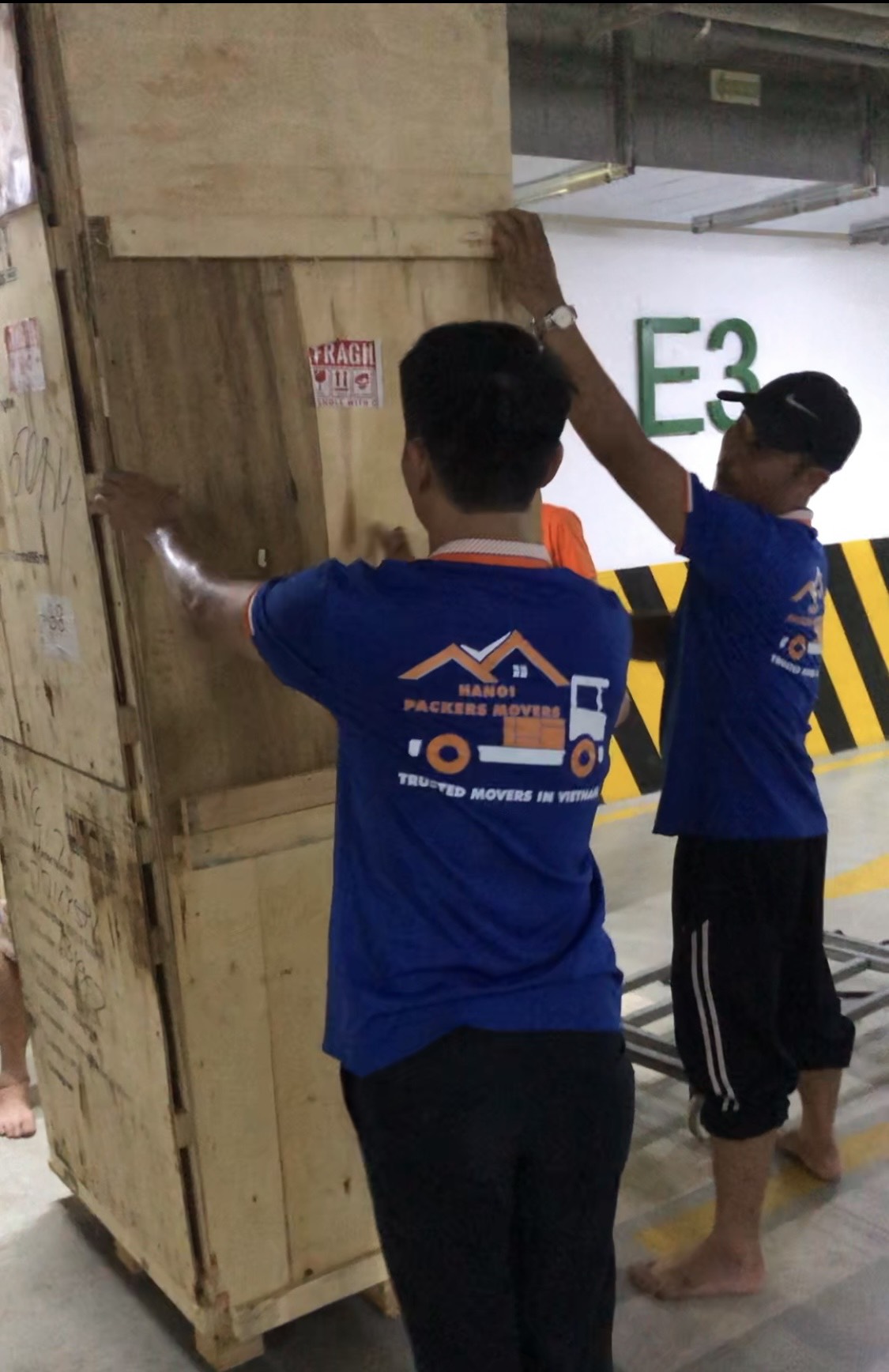 TRANSFER OF GOODS STARTS AT CAREFUL PACKING& WRAPPING
During relocations, the very first step to secure transfers of household or commercial items is right packing
WE FULLY UNDERSTAND YOUR PACKING NEEDS
At Hanoi Packers Movers, we fully understand your packing needs and have professional packers who not only know the right packing material for specific items, but also know the ins and outs of the entire logistics of the movement. Knowing how the items will be shipped at different stages, they pack your belongings in just the right way so they arrive intact at the final destination. From that expensive stuff in your kitchen cabinet, the microwave on the dining counter, to that bulky couch in the lounge, we know how to properly pack and ship each item to a different neighborhood, cities.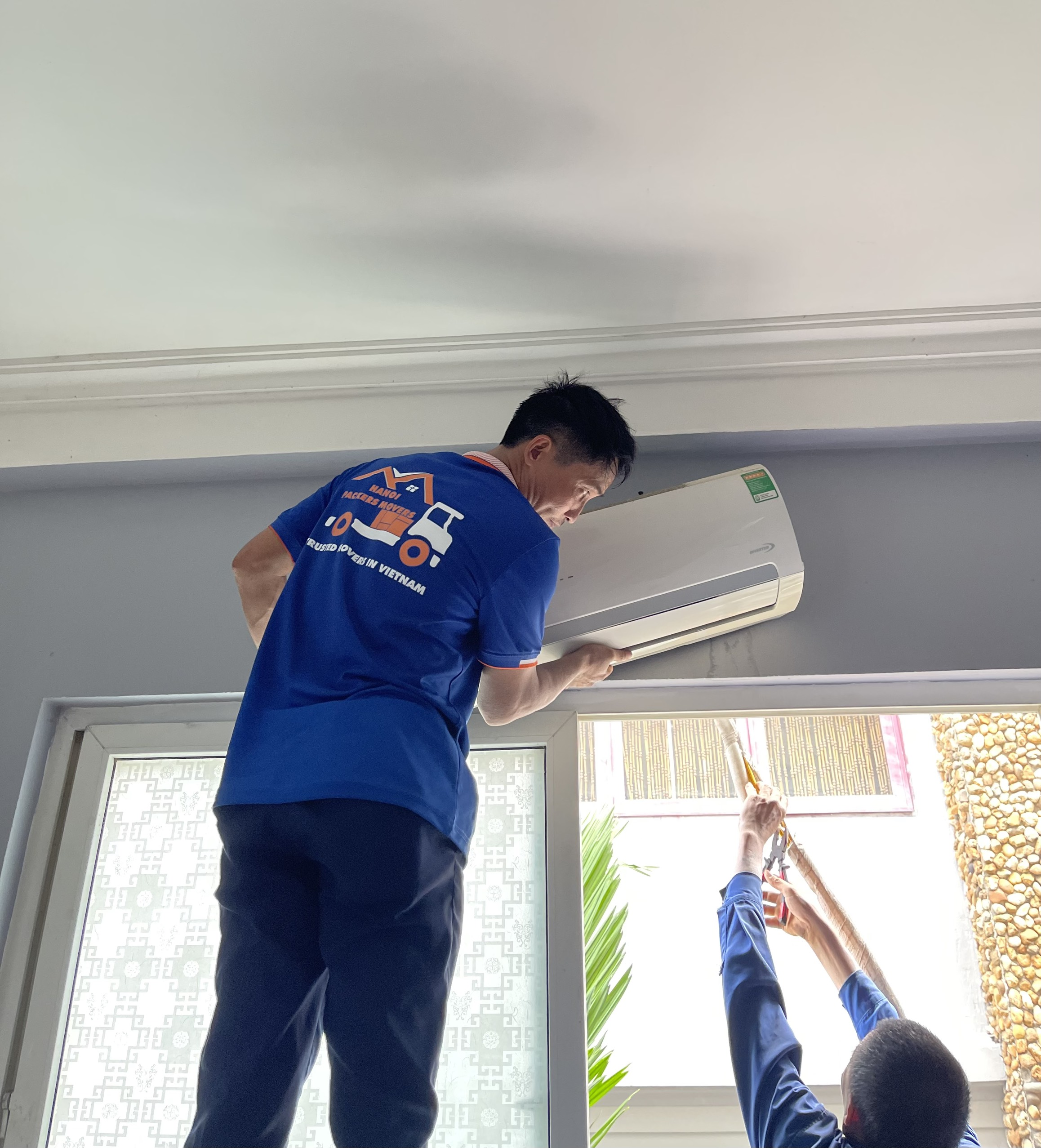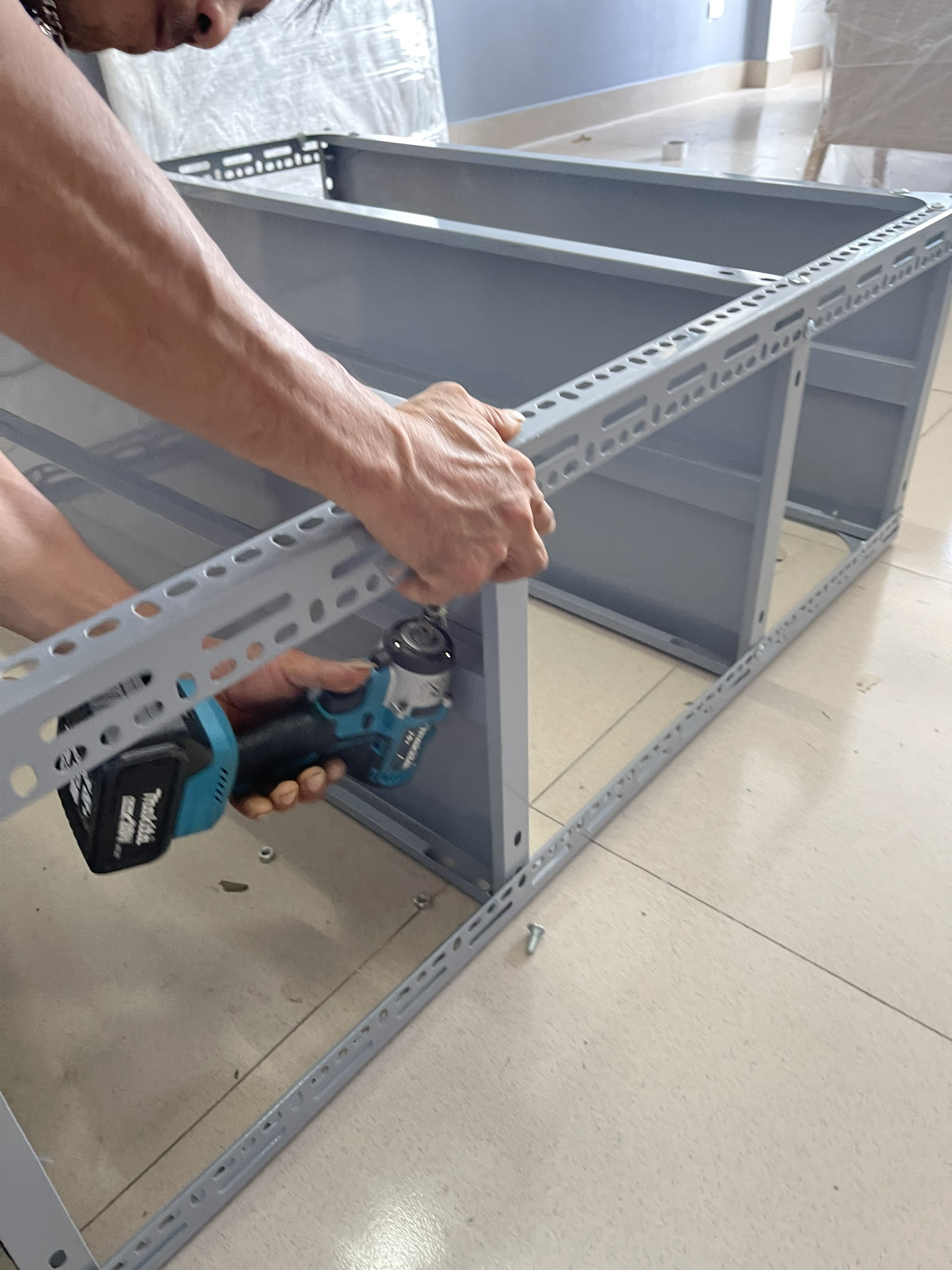 Hanoi Packers Movers excel in handling household belongings, office furniture, and industrial equipment. Our in-depth knowledge and hands-on experience to move different items make us the safest movers across the country. We are adept at dismantling and reassembling for safe furniture removal. Our trucks are also equipped with the requisite tools that aid in safe relocation to the destination.
Our services extend until we unpack and arrange your items to help you get settled and started at the earliest.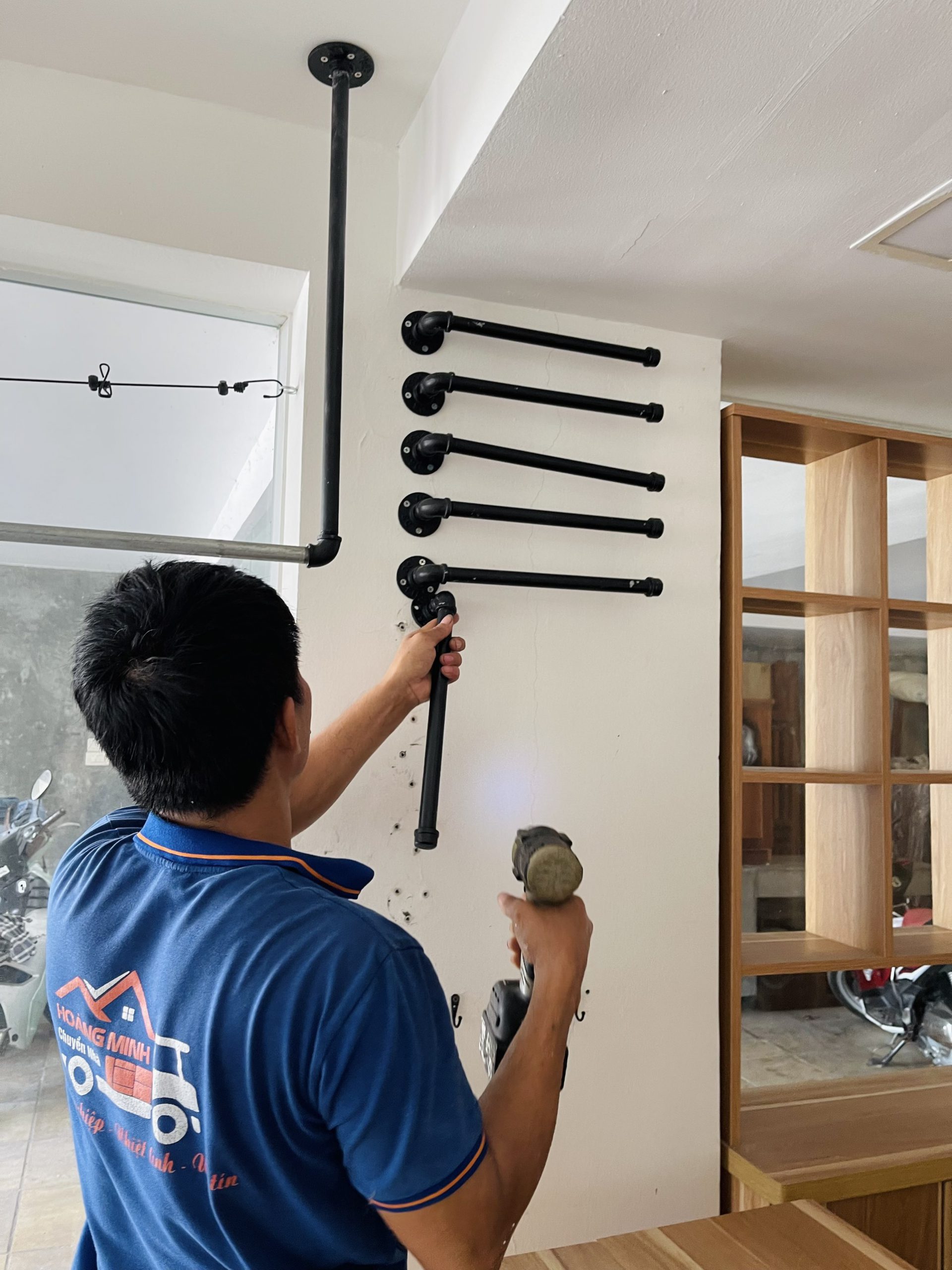 LOADING UNLOADING AND TRUCK
Hanoi Packers Movers is the leading packing and moving company in Hanoi. If you're looking for movers and packers, we can offer you quality removal services at competitive rates. We have highly skilled packers and movers in Vietnam who can handle packaging and transporting goods safely.
If you prefer pack all your stuff by yourself, our handymen and truck just load, transport your items at the new destination then unload, move stuff inside new house
This package save your money and is suitable for clients who have much free time for packing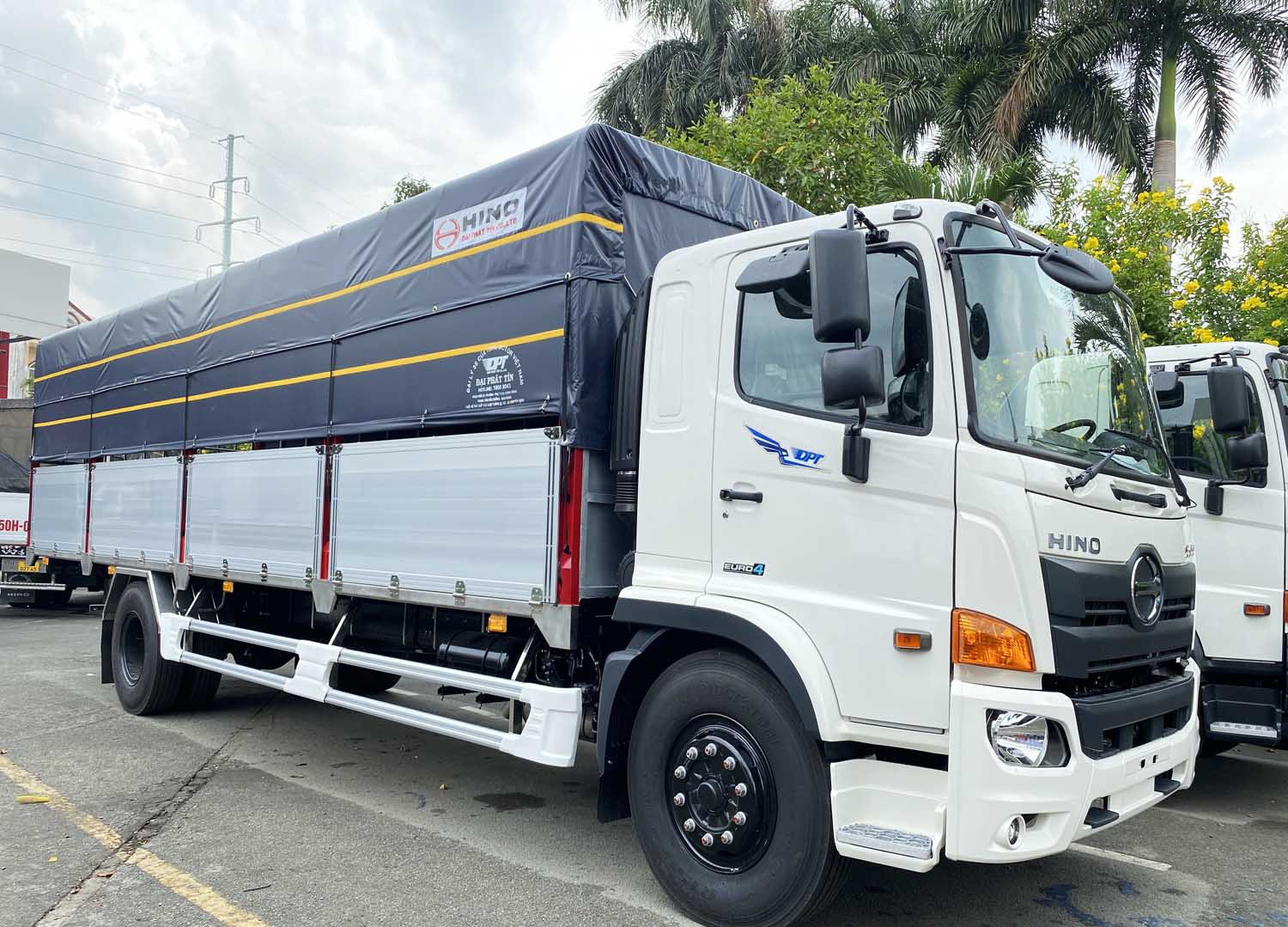 FULL-SERVICE MOVING
As a full-service moving company, Hanoi Packers Movers provides our customers with everything they need for a successful move. This service includes packing, unpacking, moving services, and household electronics installation, furniture assembly. Let our staff and movers customize your moving experience.
Hanoi Packers Movers is equipped to handle all your residential furniture moving needs. Our team will disassemble pieces as necessary and wrap each one, so they remain damage-free throughout the move. We can also help with tasks like reassembling your bedframes or putting your desk back together etc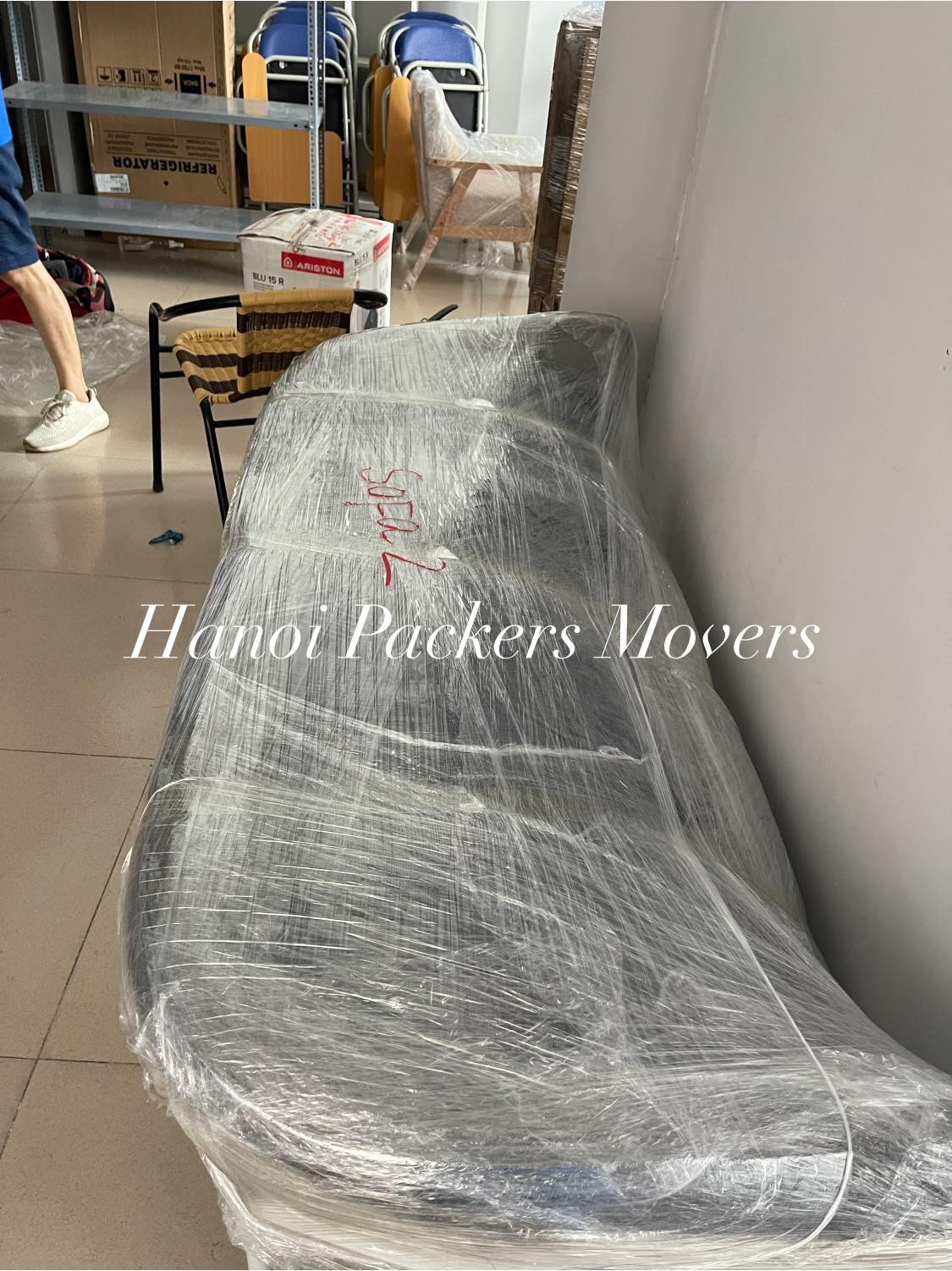 DOOR TO DOOR DELIVERY SERVICE INTERCITY & AROUND VIETNAM
We are your intercity and country removalists with branches in Hanoi, Hue, Danang, Nha Trang, Ho Chi Minh City. We'll help you move to any destination in Vietnam.
And with various size of removal trucks and professional removalists we can handle every move from a studio apartment to a multi bedroom house.
Your stuff are packed and wrapped carefully.
If there are bulky furniture or household electronics, we dismantle them at the pick-up house address and assemble/ install them again at the new house.
We make it easy by providing a complete door to door service.
We have the experience and expertise to help make your move an enjoyable event.
Depending on your time frame or budget we can tailor a service to suit your needs.
Let us take care of the hard work while you concentrate on everything else. So if you're looking for great service with a competitive price, let us help you on your journey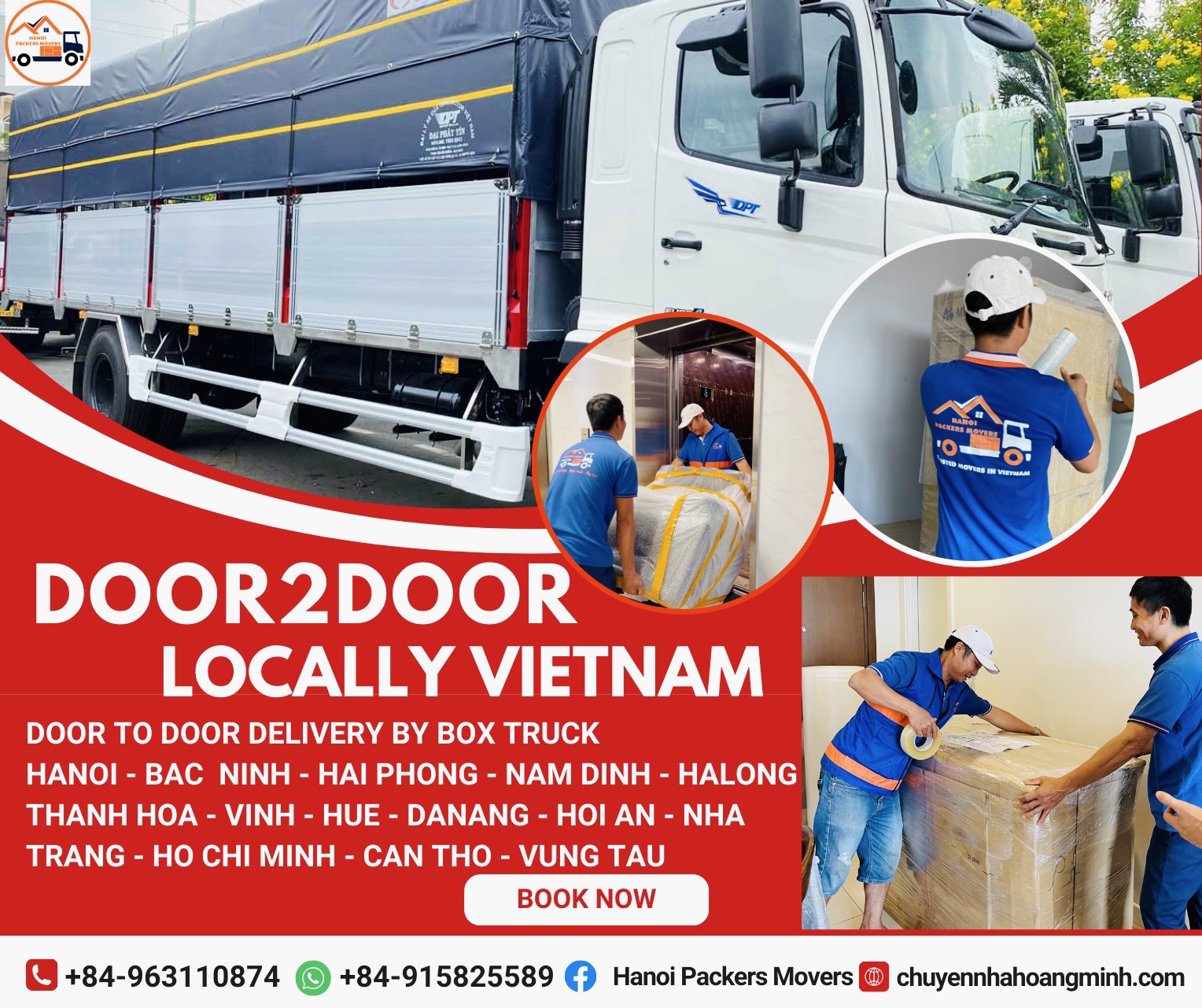 Why clients choose Hanoi Packers Movers? We understand no two moves are the same. And no two customers' needs are the same. That's why we're committed to being the best at everything we do.
PROFESSIONAL MOVING COMPANY
We take care of absolutely every aspect of your move, no detail is overlooked. Our team of friendly, experienced movers will treat your household items with care and respect, handling your valued possessions as if they were their own.
Moving
Efficient and careful packing and unpacking
Transportation
Boxes and packing supplies and materials
OUR STRAIGHT-UP RATES
we're up-front and open about our fees. Whatever we agreed to charge you, that's what you pay – no add-ons, no hidden fees, or additional charges.
OUR RELIABILITY
Moving is stressful enough without having to worry if your movers will be on time. With us, that's never an issue.
Nothing matters more to us than ensuring your move goes as smoothly as possible. That's why we consult with you well in advance to agree on a day and time that works for you – and we stick to it.
OUR REPUTATION
we hold ourselves to a higher standard. And with many years in the business and still going strong, we believe we've proven our commitment to upholding that reputation.
BOOK YOUR MOVE !