How to Pack Household Goods Safely for Your Move Overseas
  We all saw or received packages from someone and the items inside were all damaged because they weren't properly packed. We will try to show some ways and give some tips on how to pack them to be able to ship the items in a safe way. These ways help a lot and they are at everyone's reach and in the end everyone will be happy and satisfied. Maybe the items you send aren't important to you, but they might be important for the one that receives them. Do your best from your side and pack them the way you would also like to receive them, the safest way you can. ALSO, they don't have to look pretty inside the box, they have to be safe, nobody cares how they look inside the box as long as they're 100% safe and not damaged. Have respect for the person you send to and for the items sent.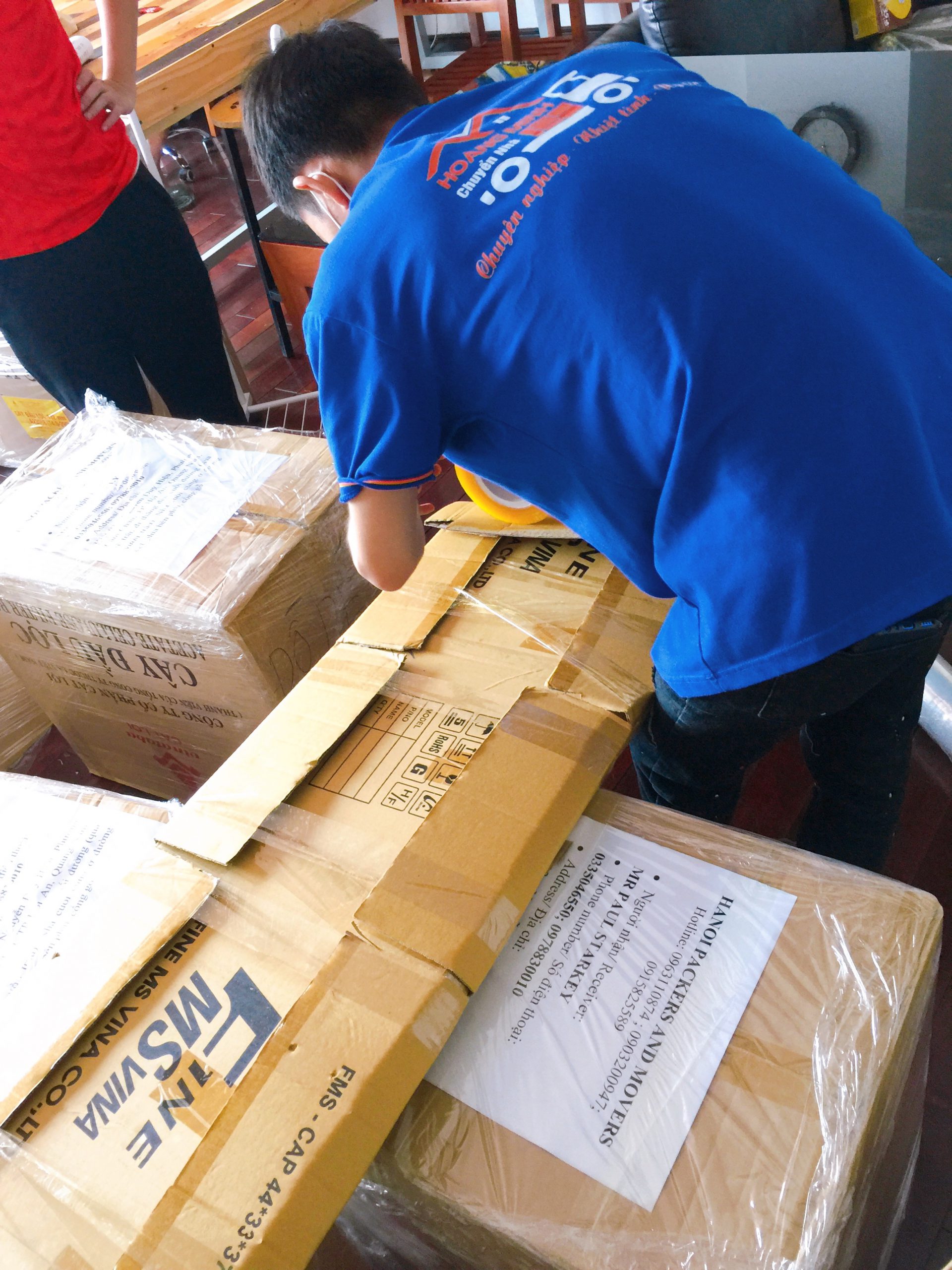 Following are some of the basic materials one should consider to use for household packing:
Always insist on using strong boxes to pack the fragile items
Make sure the bottom of the box has additional tape to prevent opening when lifted
Wrap all fragile items individually in bubble wrap or packing paper
Corrugated boxes that can be closed shut are highly recommended to secure your belongings
Plan on using lot of strong packaging tape, labels and markers to clearly identify the content being places in various boxes
Try and use blank newspapers, plastics or bubble wraps to fill the empty spaces in the cartons
Different household goods will have to be handled in different ways to ensure they are secured, correctly packed and can be moved easily.
One could come across all sorts of different household goods varying in shapes, sizes and weights.
Investing time and effort by creating an international moving checklist also helps ease out the entire process. It's a good practice to reach out to overseas moving companies and seek information from their knowledge database.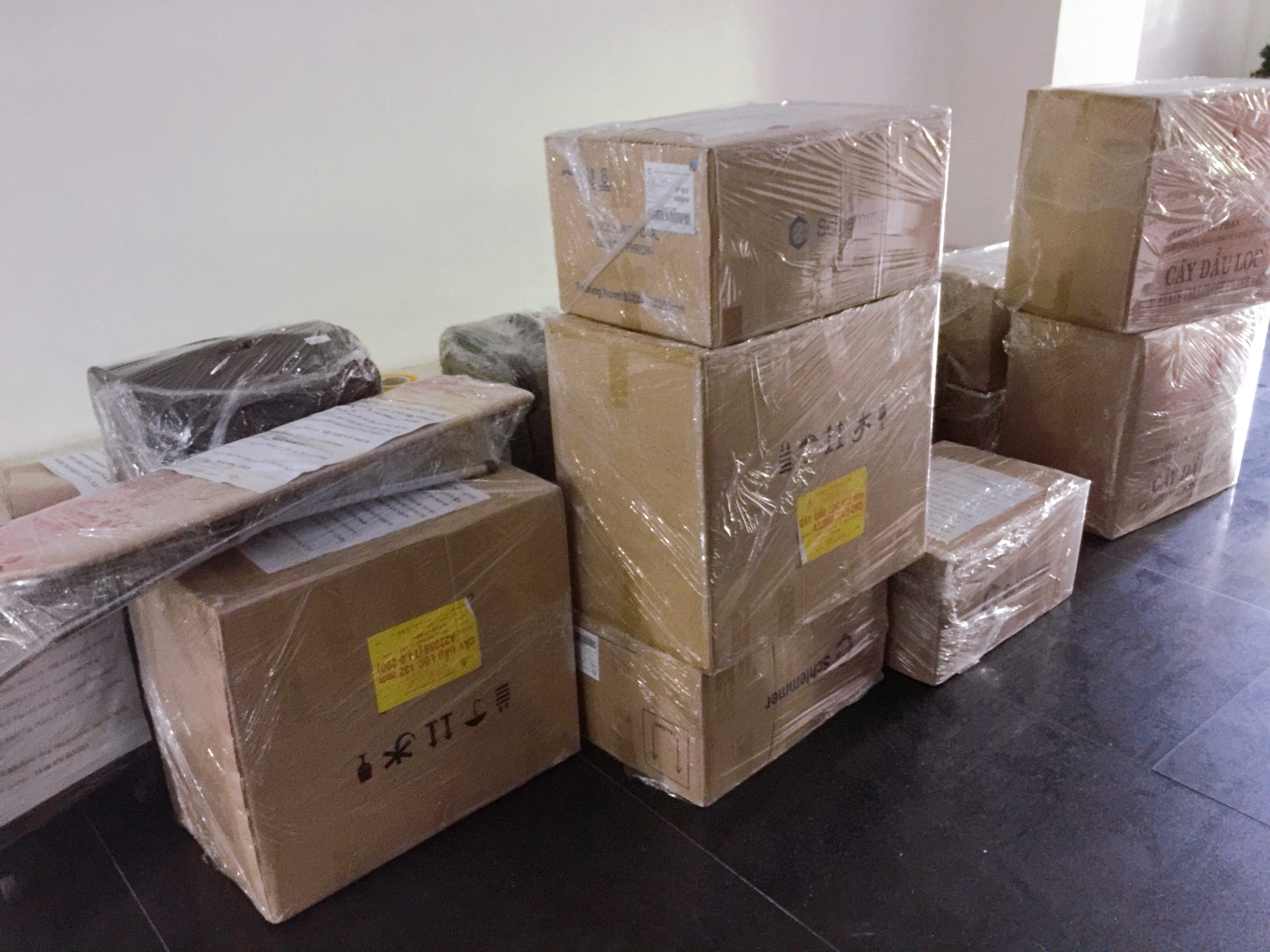 Following are some pointers to pack some of the commonly found household items:
Electronics
Remember to unplug all electronics
Refrigerators need to be unplugged 24 hrs prior to loading as they need to drain of excess water and ice
Tape the inner table in a microwave oven so it does not move inside and break the glass door
Check the device manuals for all appliances for any special instructions
Double pack electronics with glass screens safely to ensure they do not break
Kitchenware
Fragile bone china and ceramic kitchenware needs to be packed in bubble wrap
Glass containers and sharp cutlery should be wrapped with extra packaging
Place paper between all plates/bowls/cups and dinnerware to prevent chipping and breaking
Wrap cutlery and utensils together in tight bundles and bubble wrap before putting in boxes
Wine glasses/ vases / crystal pieces etc, should all be double wrapped in paper and bubble wrap
Small Furniture Products
Ensure the edges are fully covered to prevent chipping
Remember to protect the surfaces with a bed sheet to prevent scratches
This furniture will probably be double stacked in the truck and container so all surfaces must be well protected
For a more comprehensive list, read our advice for packing furniture
Other Items
Books can be packed in corrugated boxes – don't over pack large boxes as books are heavy. Pack in multiple small boxes
International sized bags could be used to pack clothes and shoes
Wardrobe boxes with hangers are available from your service provider
Photo frames can be packed by placing packaging paper between multiple frames
Fine art, pianos, and musical instruments all have unique requirements for packing – please consult your service provider
The most important thing is to have an in-depth discussion with your shipping consultant while making your initial inquiry.
If you disclose all important information about all the articles that you need moving, it makes the whole process easier to organize from a shipping, packing and loading point of view.
We offer professional and affordable packing services to all our clients who may not have the time to pack themselves.
Remember, moving internationally is a three step process.
Making sure you have all your household goods packed thoroughly, either by yourself or a professional moving crew
Moving these items from the house to the loading warehouse for loading into a container for ocean freight
Careful unpacking of the goods upon arrival at your new destination.
If you look for packing service, Please contatc Hanoi Packers and Movers
CÔNG TY VẬN TẢI HOÀNG MINH (HANOI PACKERS AND MOVERS)
MST: 0108594599
Hotline: 0963110874; 0903200947
Zalo: 0903200947; 0915825589
Email: hanoimovingservice@gmail.com
www.chuyennhahoangminh.com
+ Văn phòng Hà Nội: 9/39 Thông Phong – Quốc Tử Giám – Đống Đa – Hà Nội
+ Văn phòng đại diện Đà Nẵng: 16 Lý Thường Kiệt, Quận Hải Châu, Tp Đà Nẵng
+ Văn phòng đại diện Hồ Chí Minh: 101 Đường Cù Lao, P. 2, Q. Phú Nhuận, TP. HCM